One of the aims of the project line pursued in the context of the Route "Longobard Ways across Europe" is the processing of artistic and emotional elements that are able to revitalize Longobard history and to animate the places where it happened.
This orientation corresponds to the application of a method of active participation in the construction of a new image of the Longobard world and of an innovative image of Europe and its Peoples, united by the elements of culture that they share.
This section contains the artistic ventures produced by Bodies, public and private Institutions, Universities, Youth and Tertiary Associations which - in the diversity of forms allowed by artistic work - focus on the evolution of Longobard civilization and the exploitation of the places in which it was formed.
First Youth project
Photographic campaing "Via Cassiola"
Youth projects in itinere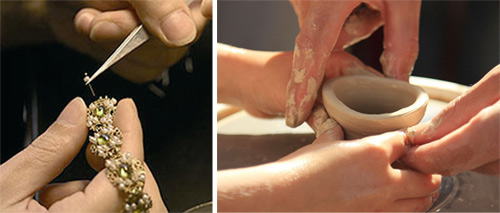 Ceramic workshop
Goldsmith workshop
Photographic campaigns
3D Lab
Blacksmith workshop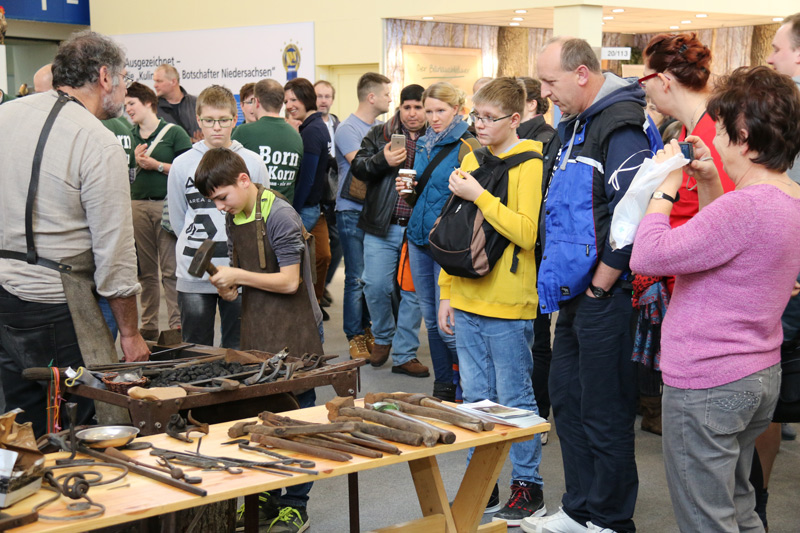 Berlino - Esperienze di artigianato artistico alla Fiera del Verde condotte dalla Prehistoric Society di Amburgo